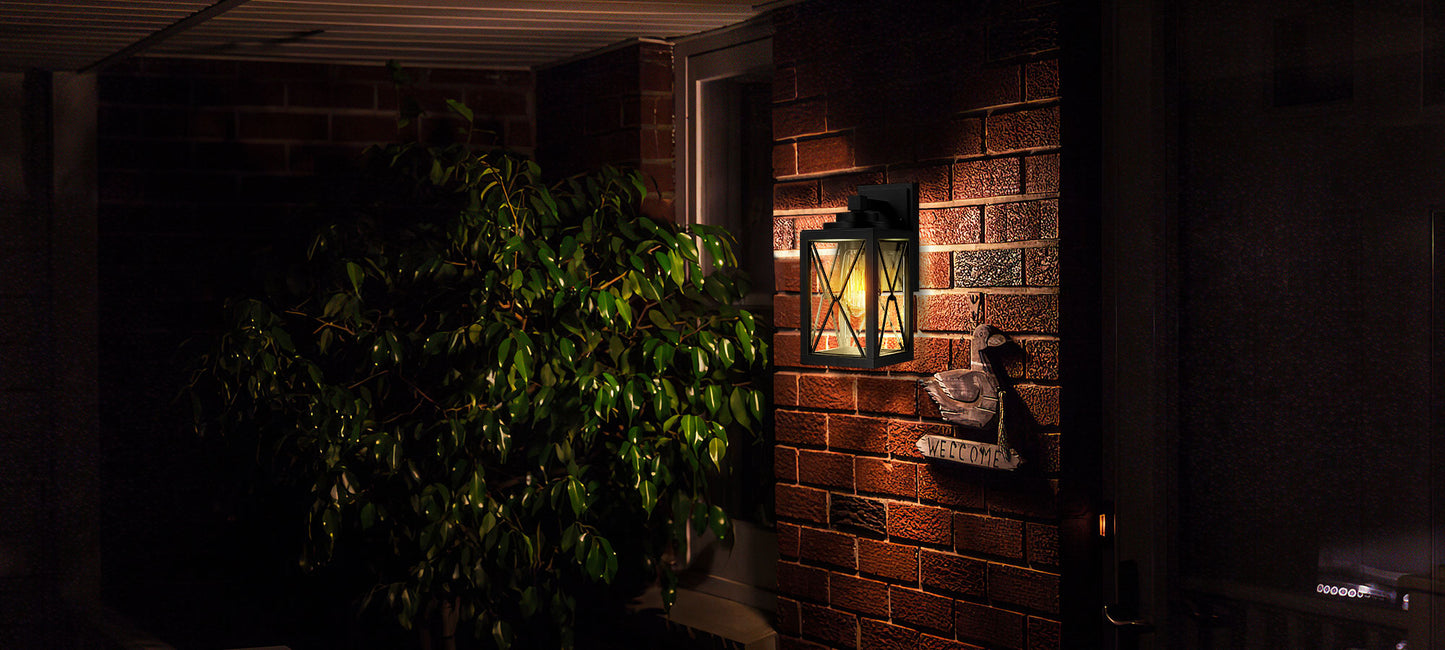 Outdoor lights require careful consideration just as indoors do, but how much light do you truly need out there at night to develop a gorgeous yet useful landscape lighting design?
In this blog, you can discover how many outdoor wall lights need lumens. You can also find out how many lumens you need for path lights, step lights, floodlights, and more.
What Is a Lumen?
A lumen is a unit that defines the intensity of light. This unit can be directly related to the amount of light energy emitted from onespecific light source. You can find the specifications for how many lumens a particular bulb emits from its packaging.
Why Does It Matter?
In the past, the light was measured in watts, determining the amount of electrical power a light bulb consumes. For that reason, people usedtoexpect the light intensity to be a function of just how much powera light needs -- higher watts mean brighter light in addition to higher electric costs. Today, however, a lumen is a popular measurement for light.
Simply put, the difference between lumens and watts complies with:thepower levelmeasures the amount of electrical power a light bulb consumes; lumens measure the real brightness, regardless of how much power is needed. When picking outdoor lights, lumens are a better measurement than watts.
How Many Lumens for Outdoor Lights
Various aspects, such as your personal choices, the position and spacing of lights, and the size of the location you intend to light,will certainly impact how many lumens you need for outdoor lighting.
Remember that a lumen level used outdoors is different from the inside. A little light utilized outside has a higher effect aesthetically and almost, so less is called for from each product than you may think.
Patio
A little outsidepatio requires 600 to 700 lumens, with a bigger one requiring 1200 to 1600 lm overall.
Patio lights need to be bright for general illumination but, most of the time more intimate and lower level for sitting outside or as a beautiful backdrop to be seen from inside your home.
Deck
A small deck requires 100 to 200 lumens, with a bigger one needing 300 to 400 lm.
Deck illumination is best developed by presenting lights in smaller increments with lots of reduced result products instead of a wide general light.
Walls
To uplight outdoor wall surfaces and fencings, begin with just 50 lumens per lighting fixture. You can efficiently light up wall surfaces from quite small amounts of light.
Paths
Outdoor courses need 100 to 200 lumens in total per 3 or 4 feet, with a path light requiring 100-lumen output each. Paths are accumulated similarly to walkways, however, how many lumensare for outdoor lighting here is highly dependent on how steep your path it. If any steps or stairs could be dangerous after that having more light will direct you down safely during the night time.
Stairs
For outdoor stairs, step lights require around 600 lumenseach, withsmaller-sized marker lights around lumens each.Light can be guided onto every step or cleaned overgenerally. Constantly make sure all steps are lit with no shadowing. The repetition of light on multiple single steps from 30-50 lumen lights adds a rhythm that the eye just enjoys.
Garden Landscaping
An outdoor little garden requires 400 to 600 lumens in total, a bigger garden requires 800 to 1200 lumens.Every garden dimension is various, so the overview is to accumulate accent layers of smaller 50-lumen lighting fixtures that create the aesthetic of lights as well as darks
Driveway Lights
A driveway needs roughly 1500 lumens to ensure it is well lit, with the lumens needed for a reduced degree driveway outdoor light recommended at between 100 lumens to 200 lumens or 1500 lumens from a flood lamp.Benefit from a motion sensor transforming the lights on as a vehicle or individual approaches, useful for security lighting also.
Pool and Pond Lights
Pool and pond lights need to begin with 100 to 200 lumens in total amount, proceeding onto between 300 to 400 lumens for larger areas.
Water requires to be visible during the night for safety, yet keep result of mirrored light on water.
Workshop Garage
Workshop Garage need a minimum of 50 lumens per square foot, with work benches requiring extra intense task light of 200 lumens per square foot.
Outdoor Security Light
An outdoor security light needs to be a minimum of 1500-1800 lumens, with safety and security lights being built up in multiples to cover all access areas.
Outdoor Wall Light
An outside wall light requires to be 400 - 500 lumens each for accent lighting and also comfortable localized illumination. The purpose of the setup may dictate a lot more ie flooding from a wall light.
Outdoor Spotlight
An outdoor spotlight needs 100 to 200 lumens per limelight for accent lighting, and 1000 to 1800 lumens per spotlight for task illumination.Grazing brightens walls creates appealing pockets of light for accents and more direct close lighting over walkways for practical illumination.
Outdoor Porch Light
An outdoor porch light should have between 300 and 500 lumens, for up and down lights models than 400 lumens up as well as 400 lumens down is sufficient.
Outdoor Bollard Light
An outdoor bollard light needs to have a brightness of 100 lumens as a suggestion, yet a minim of 50 lumens per bollard is sufficient too.
Solar Lights
Outdoor solar lights require between 100 and 200 lumens per fixture for accent lighting and between 50-100 im each when solar path lights.
Conclusion
The principle for a great outdoor lighting styleis not to over-light.
Constantly build up to the amount of light and also do this effectively with testing where you can use Emliviaronline recommendations as an excellent area to begin.