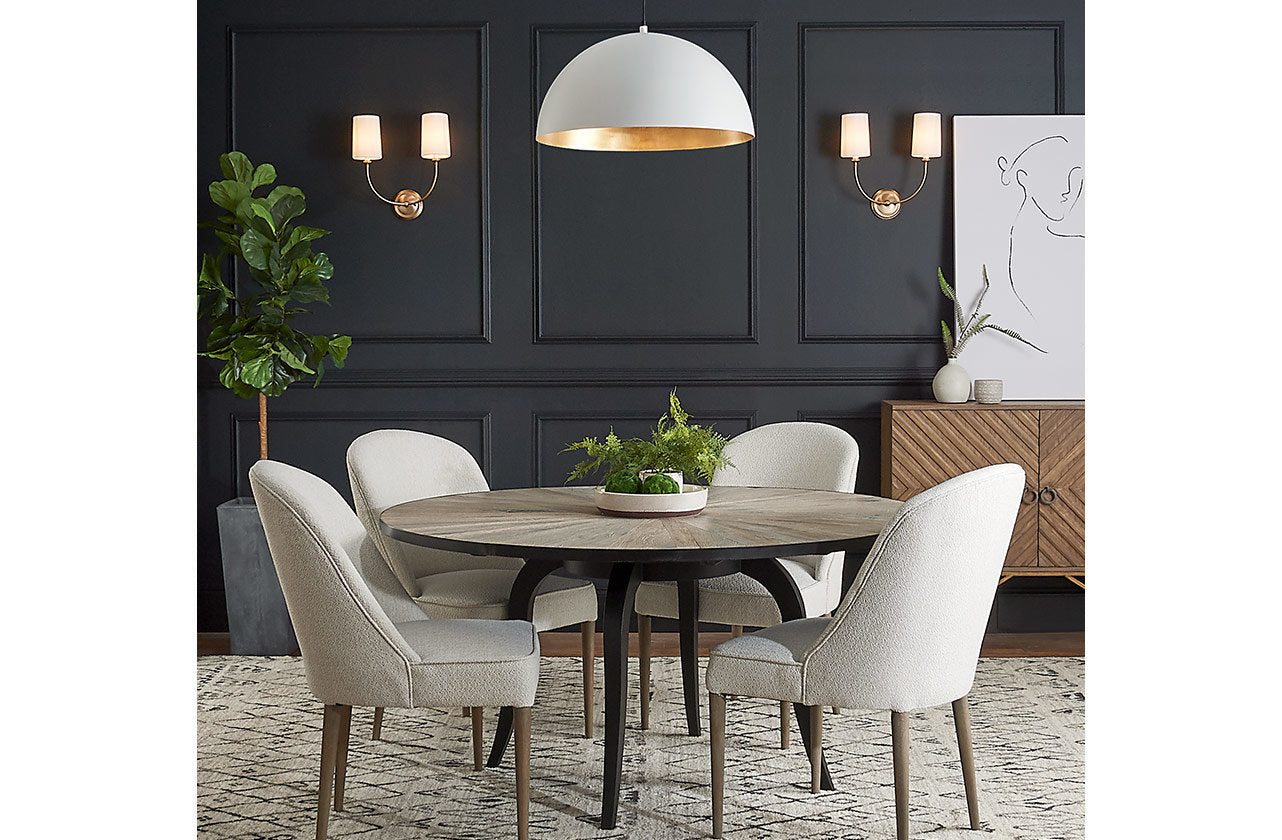 If your dream decor demands a dose of drama, our Distinguished Dapper design is for you! This moody modern style uses warm, dark tones to create a rich backdrop for simple silhouettes in furniture and fixtures. Clean lines blended with a neutral palette to accent black and white hues leave room to make a statement with oversized pendants, mixed textures, and pops of color in artwork and lovely houseplants. Warm wood and leather tones and soft brass metallics keep this look inviting and comfortable without sacrificing the dramatic aesthetic.
---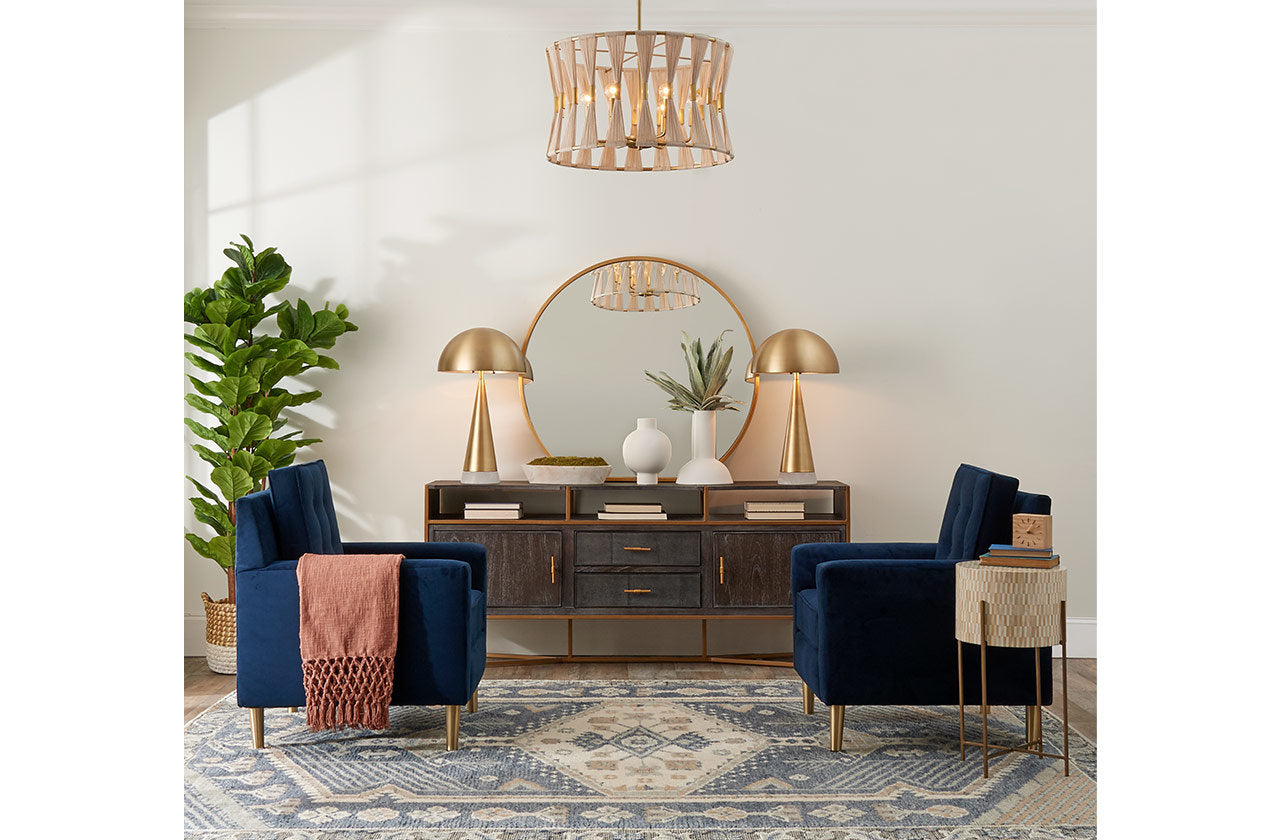 Super trendy bohemian vibes are upgraded with mature sophistication in our Elevated Boho room design. This thoughtfully curated collection of lighting and decor represents a refined offshoot of classic eclectic/bohemian style, which trades maximalism for a simpler aesthetic with roots in contemporary minimalism and natural accents. Mix-and-match textures like cozy velvet, rich leather, and rustic rope ground this style in traditional boho elements that make a bold statement when incorporated in fixtures like pendant lights and ceiling lights. Neutral color walls and natural warm woods create a serene canvas where vibrant color and striking metallics blend effortlessly. A lush bold color scheme in shades of deep blue and navy, warm terracotta, and blush make this space feel cozy and accessible while rich, warm gold and...
---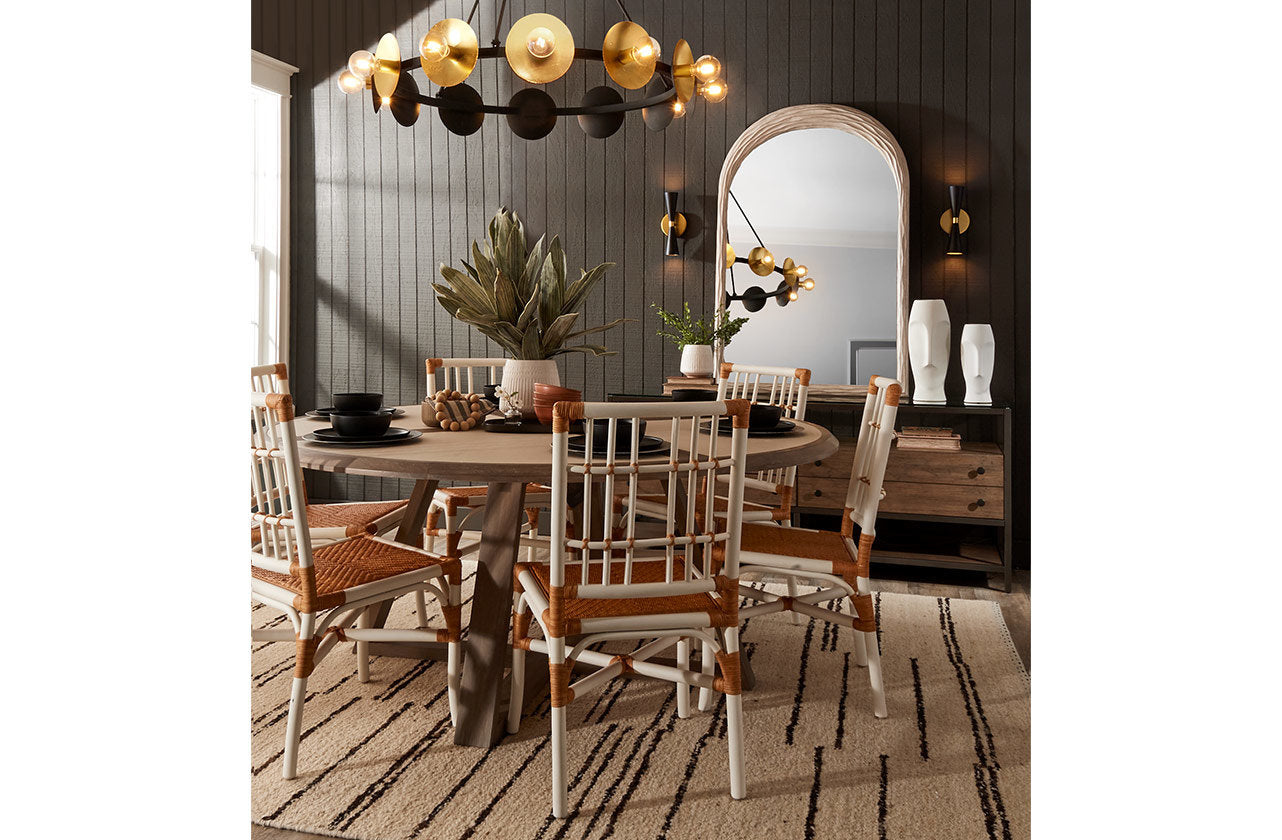 A flawless marriage of luxury and comfort is the defining feature of our Global Grandeur décor. This look embraces current trends that bring sophisticated and refined ambiance to tried-and-true home design styles. For trendsetters drawn to rustic and modern farmhouse looks, this space is an opulent upgrade, featuring all the natural elements of farmhouse décor but crafted to moody perfection with a rich, dark color palette, lots of wood and raw metal, and statement-making fixtures and accent furniture.  The primarily black, white, and neutral colors create a backdrop that is perfectly poised for pops of on-trend color in terracotta, deep...